Fireside with 2023 Tal Award Recipient Ruth Price
March 22, 2023 - To acknowledge dedicated and thoughtful employees who embody our core values, HighGround established the Tal Award, named for former HighGround COO Tal Roberts. The award recipient is selected by HighGround peers through a nomination process.
At our annual all-staff Vision Meeting in February, Ruth Price was named as our 2023 Tal Award recipient. Ruth is HighGround's Client Systems Administrator and has been with us since 2017. We recently sat down, fireside, to learn more about her story and to celebrate how her work has impacted HighGround and the client partners we serve.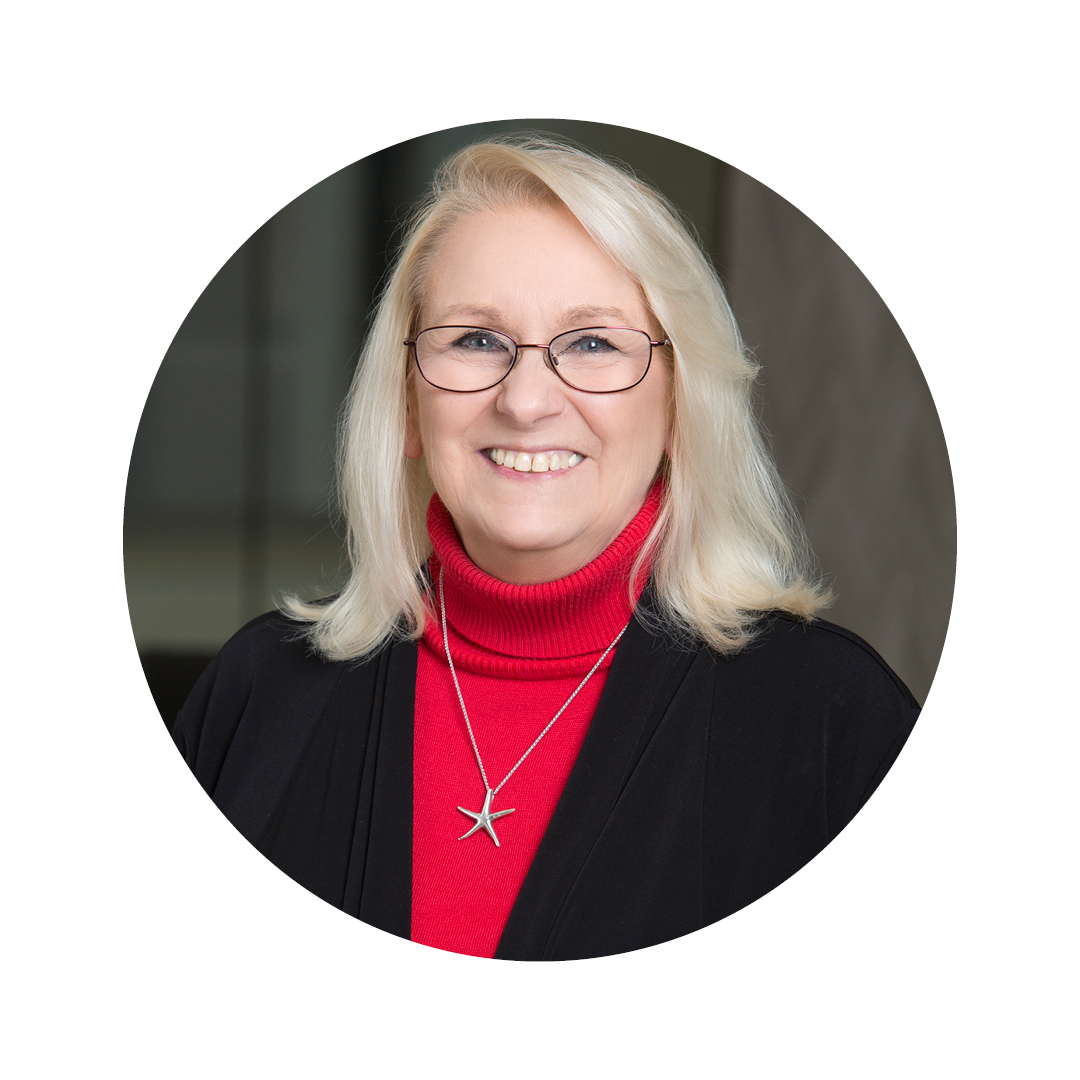 What role do you play in the advancement of HighGround's mission?
As the Client Systems Administrator, my role is focused on software infrastructure that supports the day-to-day activity for account and relationship managers. This structure helps to ensure efficiency and effectiveness, which in turn helps our client partners.
What is your professional background?
I have worked in the nonprofit sector for more than 30 years, with the majority of that time spent in the development or foundation departments of four organizations. The first non-profit I worked for provided me a great deal of opportunity for learning and growth. I started as support for one of the planned giving staff members. My second position was on the gift processing team. My role evolved into prospect research, where I learned about creating a relationship management system, which I implemented before moving on. Roles I held at the other organizations included leading the gift processing/data management and donor stewardship teams, implementing and supporting prospect management systems, and working with gift officers and program staff to create funding budgets and proposals for funding opportunities.
What brought you to HighGround?
A former colleague introduced me to HighGround and an open position in 2017. I decided to join HighGround because the opportunity would allow me to utilize my knowledge to create and implement a relationship management system using a different software system than the ones I had previously worked with. I enjoy learning and new challenges. More importantly, I knew HighGround's reputation and several of the staff, and I recognized it would be a great place to work!
We focus on strengths at HighGround. What are your strengths and how do they impact your work?
My top 5 strengths are Strategic, Connectedness, Positivity, Responsibility and Deliberative. These strengths allow me to do the work I am responsible for. Strategic – being able to identify and create ways to solve needs and problems. Connectedness – being able to identify how all parts of a need or solution fit together. Positivity – because I love the work I do, I am naturally excited and enthusiastic about it, which can help others get on board with new ideas or changes to processes. Responsibility – this value was instilled in me from the time I was young. Deliberative – being intentional about the work I do is critical to its success.
What is one of your most rewarding achievements or moments while at HighGround?
I was asked to work with the records management team on a digitization project. Seeing this project through development, implementation and growth has been very rewarding. It has grown from not only digitizing historical files but using the system for day-to-day digital records and processing. In addition to this, as I have prepared the historical files for imaging, I have learned some of the stories of donors who provide funding to HighGround clients. It is amazing to read about someone's desire to help others and see that through the endowment fund they created then, 30, 40 and even 50 years later their desire is still providing support to organizations who are daily helping those in need.
Tell us about a favorite memory or story from your time at HighGround.
The last two years, we have participated in an all-staff service project at Cornerstone Baptist Church. This has been a very rewarding experience and has provided an opportunity to engage with co-workers in a different way.
Which of the HGA core values resonates most deeply with you and why?
The value that resonates most with me is Servant Hearted. That is one reason I was drawn to nonprofit work. All those Sunday School lessons plus my parents' model of giving of your time and talents instilled in me the desire to do work that has meaning and serves others.
How do you like to spend your time? What are your hobbies or passions?
I very much enjoy spending time with my children and grandchildren. I also am very fortunate at this time in my life to have a group of close, very dear friends. We have supported each other through many life events and enjoy getting together on a regular basis. I also enjoy reading and traveling, when time allows.