Fireside with Intern David Bradley
August 24, 2023 - HighGround was pleased to have four interns with us this summer. We recently sat down, fireside, to learn more about our Client Solutions intern, David Bradley, and his experience working at HighGround.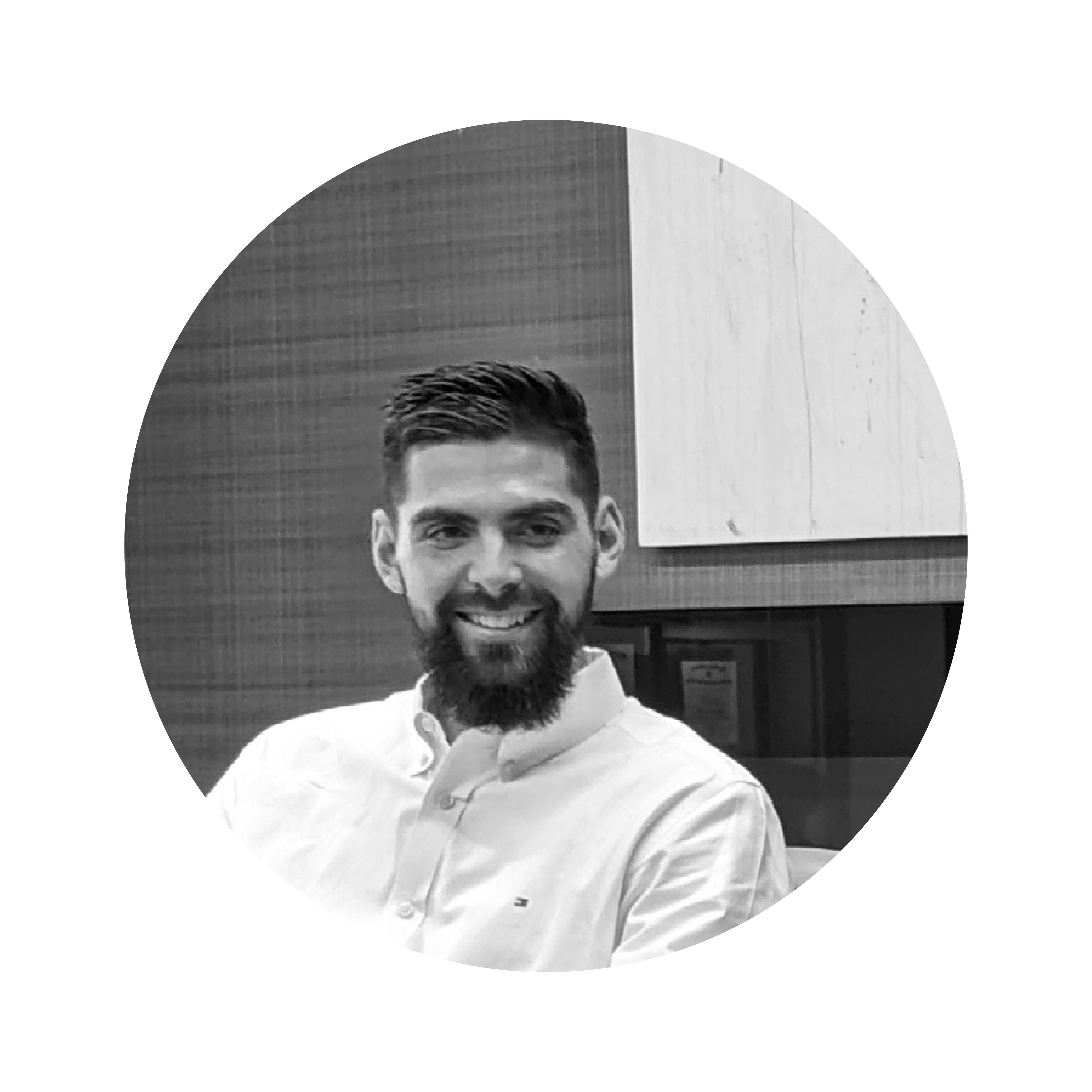 Where are you from? What school do you attend, and what are you studying?
I'm from Katy, Texas, and I go to Dallas Baptist University. I am a business management major and will graduate in May 2024.
What brought you to HighGround?
I was looking for an internship, and HighGround was at DBU's job fair. I met Jordan [Lovelady, HighGround Client Solutions Strategist] and Carol [Nichols, HighGround HR Director] and was really interested in the things HighGround had to offer, especially with the intern position being very broad. I would get to see more of how a business runs and works and all the little things that take place to make everything run smoothly. I knew I would get to work with different departments to learn from the different fields.
What all did you do in your time here?
I sat in on a lot of client calls. My Client Solutions colleagues, Jordan and Chris [Jones, HighGround Client Solutions Specialist], were good about pulling me in. Although I wasn't talking to the clients, I was able to hear the questions they were asking.
I got to help other Client Solutions team members, Lacy [Cagle, Director of Creative, Communications, and Culture] and Katie [Warren, Client Partner Communications Specialist] with some projects, like researching venues for an upcoming HighGround family picnic and contributing content ideas for a new client solutions initiative. I got to sit in on software development meetings for a client portal. I didn't realize how complicated that can be and how the organization's different software platforms have to talk to each other.
I got to go to a local conference and represent HighGround at our sponsorship booth. It was good to see clients face to face and interact with them and to get to hear the things they needed and how we could help them.
What is your biggest takeaway from your time at HighGround?
The biggest thing I've realized is that because we are a nonprofit, we're very mission-driven. Whether for-profit or nonprofit, I want to work for an organization with a strong mission. Another thing I've learned is that the culture of an organization and the people you will work with are things I should really learn about before taking a job, because that can make or break your work experience. I was grateful to enjoy the environment here at HighGround.
What is a favorite moment from your time at HighGround?
One of my favorite moments was being able to see the process of an organization going from referral to client. An organization was referred to us and reached out to see how we could serve them. Their mission is to help kids who have outgrown the foster care system, and they have important short-term and long-term financial goals to help them accomplish this mission. We gave the organization information about how we could serve them, their board discussed and approved our partnership, then we got their account set up so that they could move forward toward their goals. That has been neat to see that full cycle from lead to client.

We focus on strengths at HighGround. What are your top 5 CliftonStrengths?
My strengths are Achiever, Competition, Significance, Discipline, and Harmony.
I've enjoyed seeing others' strengths displayed at their desks so I could know what their strengths are. Not everyone is wired the same way, so to know someone's strengths and be able to tailor your communication to suit them is helpful, especially when working on a team or on a project together. We're all wired differently and work differently than one another, yet to all have a common goal and to achieve that in different ways is unique.
Which of the HGA core values resonates most deeply with you and why?
I would say Professional Excellence. I think everything we do, whether behind the scenes, on or off camera, we should be doing with excellence for the benefit of our clients. Even if that means that it's hard on us, whether time or energy, doing it with excellence is important.
How do you like to spend your time? What are your hobbies or passions?
I like to hang out with friends and family. I like to do anything outdoors, whether disc golf, spike ball, or ultimate frisbee. I enjoy playing basketball and going on runs.
What does the future hold for you?
My goal after graduating is to work in the business field of some sort. I have enjoyed being face to face with clients and helping them achieve a goal. I do not have a specific field in which I would like to be. I am pretty open to any field/department. I have enjoyed working at HighGround. It interests me to work at a nonprofit, faith-based organization that manages the assets of churches and nonprofits assets, but I'm also open to other things.