Fireside with Intern Joseph Isbell
August 17, 2022 - HighGround was pleased to have two interns with us this summer. We recently sat down, fireside, to learn more about our Investments intern, Joseph Isbell, and his experience working at HighGround.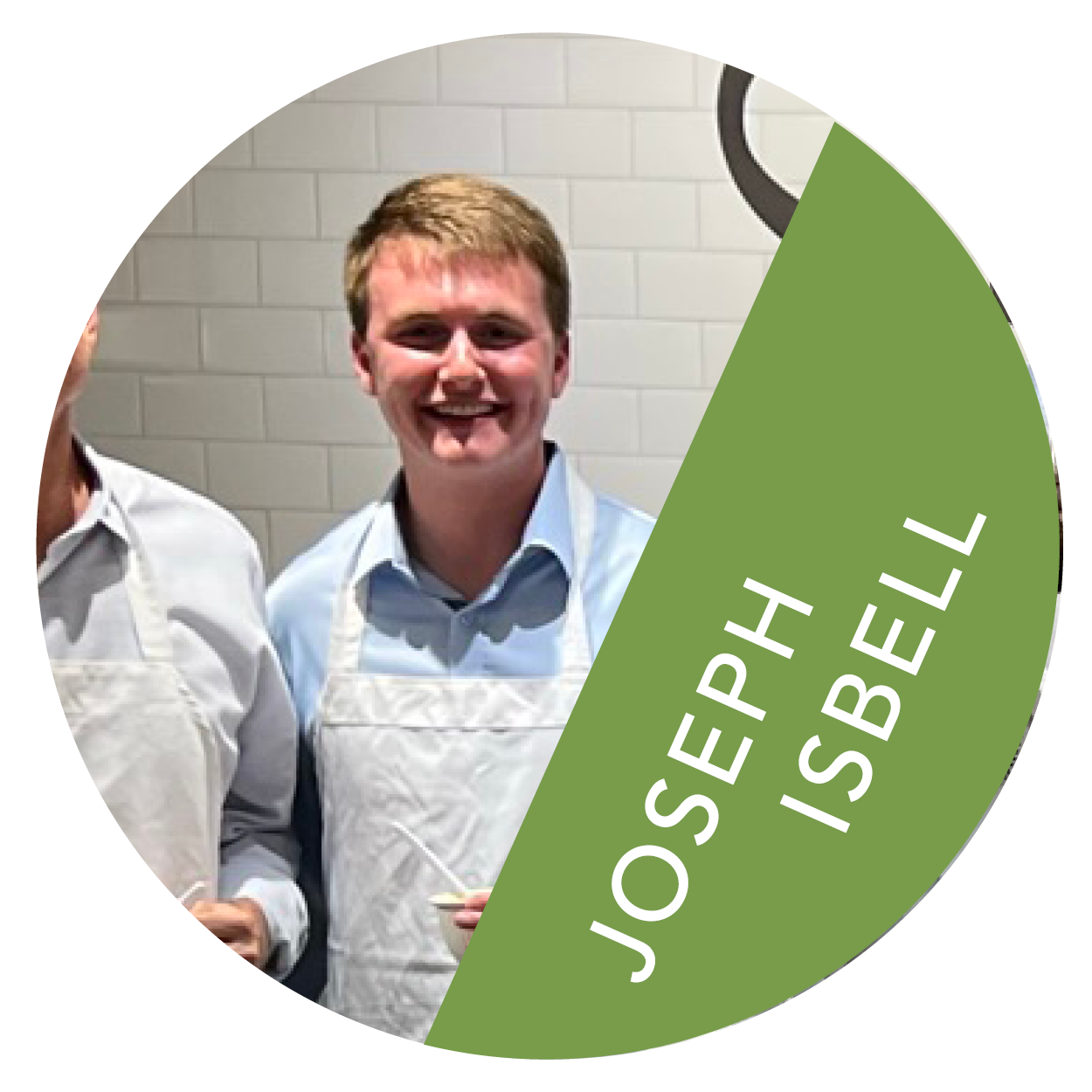 Where are you from? What school do you go to and what are you studying?
I'm from Fort Worth originally. I grew up in Shreveport, Louisiana because my dad was a pastor there. We moved back to Fort Worth before my sophomore year of high school. I'm studying finance now at Dallas Baptist University (DBU) and going into my fourth year.
My grandfather is in the Texas State Guard as a chaplain. They have yearly meetings at DBU, and he always said it was a pretty campus. I took a college tour with him and fell in love with the people there.
What brought you to HighGround?
I work in the Office of Financial Affairs at DBU. My boss and Assistant VP of Financial Affairs Danny Hassett knows HighGround COO Ben Curry. Ben reached out to see if DBU had any students who would be a good fit for a HighGround internship. Within three days, I had an interview. By the time I drove back to DBU from my interview, I was offered the position. It all unfolded quickly, but I was really happy about it.
What all did you do in your time here?
I'd say I've worked on a variety of projects with everyone in investments. As the quarterly board meetings approached, I worked on countless presentation slides about private equity. I've helped the team research which natural resources fund we should invest in. I've done everything from crunching numbers to interviewing investment fund managers.
I have a buddy who is interning at a large investment management firm. He's noticed that I'm getting a wider variety of experience; I'm not just working on one specific thing.
What is a favorite moment from your time at HighGround?
All the times I've gone out to lunch on Wednesdays with others in the office. There was always a group of people from various departments that would grab lunch, and I liked getting to know everyone. I've really enjoyed my time here. Most people go out of their way to have conversations.

We focus on strengths at HighGround. What are your top 5 CliftonStrengths?
My top 5 strengths are: Discipline, Analytical, Empathy, Competition and Strategic. This internship has brought out the analytical side of me the most. In finance, there are a million factors that play into every single decision that need analyzation constantly. That is one of the things I am learning most during my time here.
Which of the HGA core values resonates most deeply with you and why?
Professional Excellence. The word excellence has always stuck out to me because of something a coach taught me at a younger age: If you're going to do something, be good at it and do it well. In my mind, excellence is the foundation for all the other core values.
How do you like to spend your time? What are your hobbies or passions?
Other than work, I'm a member of the fraternity Tau Alpha Phi. I like spending as much time outdoors as I can, whether golfing or fishing. And I like going out with friends.
What does the future hold for you?
I've known as soon as I got to college that I wanted to stay in finance; I didn't want to waver into anything else, but I didn't know exactly what a career in finance would look like. Referencing back to wearing many hats and gaining experience in lots of things while at HighGround, the internship has both narrowed my vision and kept it open. I know that sounds contradictory. Coming into HighGround, I just wanted to be a financial advisor. But now, it's like, "What sector of finance do I want to go into?" I have more decisions to make. I'm grateful, though, because now that I have more knowledge of finance, I'm able to ponder those things.
I've loved everything I've gotten to work on regarding private equity, but it's a competitive market to get into. I know I like the face-to-face aspects of finance more than sitting behind a computer screen trading. So, maybe working with others on their personal finance will be the best fit.