Fireside with Intern Josiah Niekerk
August 17, 2022 - HighGround was pleased to have two interns with us this summer. We recently sat down, fireside, to learn more about our Client Solutions intern, Josiah Niekerk, and his experience working at HighGround.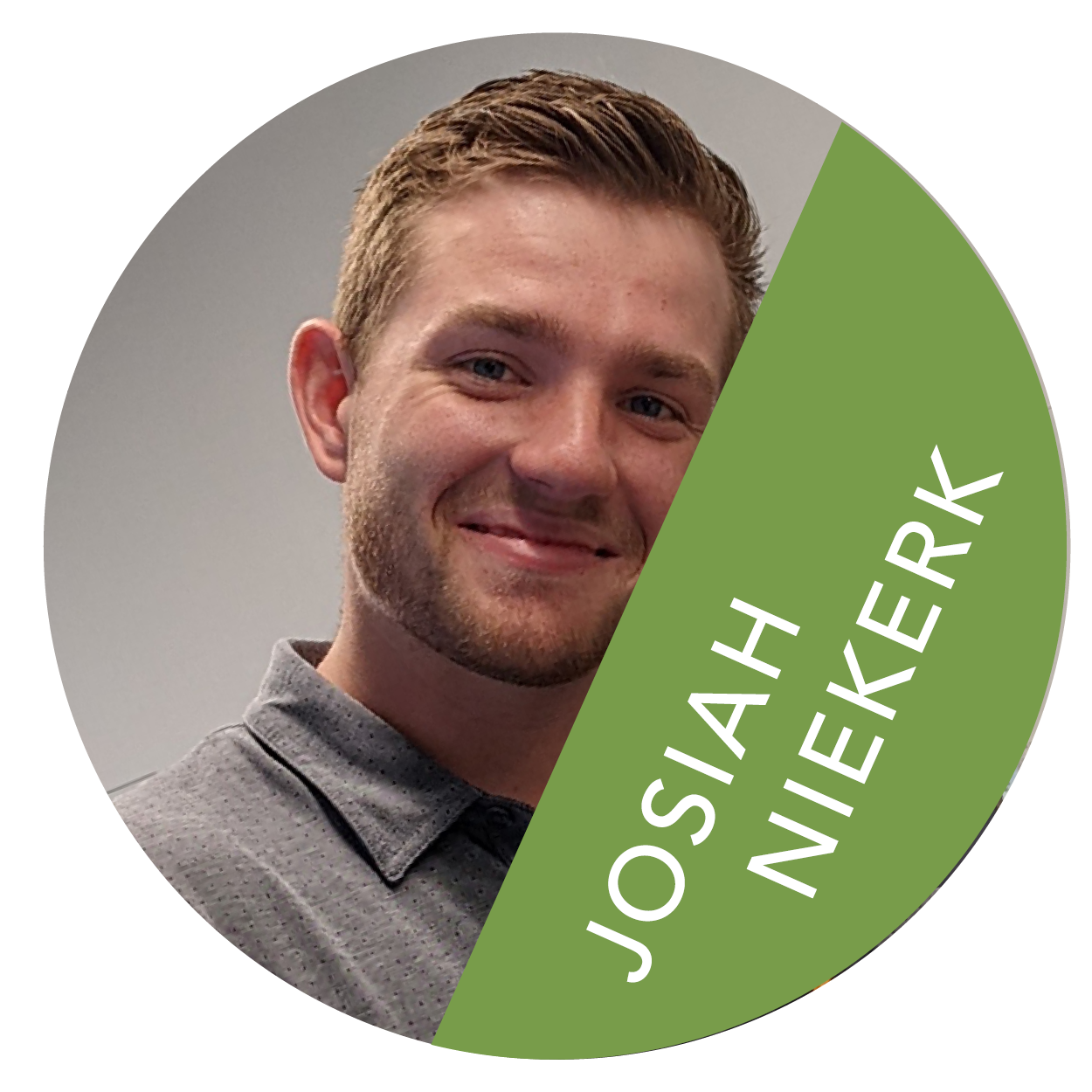 Where are you from? Where do you go to school and what are you studying?
I'm from Tomball, Texas, which is in the north Houston area. I went to a Lutheran high school there, and freshman year I went to the University of Tulsa in Oklahoma. During COVID, I decided to transfer and play golf for the University of Mary Hardin-Baylor (UMHB), which is in Belton, Texas, about 2.5 hours from Houston. I'm planning to graduate in December.
I'm studying sports management. I originally started in sports psychology. I love sports and want to help people, and sports psychology seemed to combine the two. However, I became close to a professor who encouraged me into the business side of sports, so I switched, and I've enjoyed being part of UMHB's new sports management program.
What brought you to HighGround?
I work in the president's office on campus, and UMHB President Dr. Randy O'Rear is good friends with Jeff Smith, HighGround President. He mentioned HighGround in passing, so I researched and learned HighGround is a nonprofit asset management company that partners with UMHB. Dr. Steve Theodore, UMHB Senior Vice President and COO, put me in contact with Ben Curry, HighGround SVP and COO, about a possible internship. One thing led to another, and I ended up in Ben's office on a Friday afternoon. I hadn't planned to be there. I was on my way to Dallas for the weekend when I got call from Dr. Theodore saying Ben wanted to visit if I had time. So, I went straight over to HighGround's office in my sweatpants and flip flops. Thankfully, we had a good conversation, and Ben took a chance on an unprofessionally dressed sports management major.
What all did you do in your time here?
Ben made it clear that while at HighGround, I'd work on various projects and get exposure to the entire organization. I was placed on the Client Solutions team because of my interest in building relationships and working with others. My primary responsibility was to research new hire onboarding automation systems and processes. However, I was also included in client meetings and was able to observe the account management team, the investment team, and the records management team. In eight short weeks, I was able to get a holistic view of the work HighGround does.
What was a favorite moment while at HighGround?
I got to sit in on an impromptu client meeting with Client Investment Solutions Strategist Jordan Lovelady. It was a cool experience to see everything I'd heard and learned applied in a real-life situation. I enjoyed seeing how Jordan fielded questions and discussed market concerns. In that moment, everything I'd learned about HighGround came together and was tied up in a bow for me.
We focus on strengths at HighGround. What are your top 5 CliftonStrengths?
My top 5 strengths are: Competition, Relator, Analytical, Maximizer, and Discipline. I've always known that Competition was a top strength. HighGround's strengths coach, Heidi Convery, helped me see that while competition can be a strength, it can also get out of control quickly. Rather than focus on trying to beat or be better than others, I should compete against myself to be the best I can be. I also learned how the Relator strength can help with making connections and building relationships with clients and donors.
Which of the HighGround core values resonates most deeply with you and why?
Servant Hearted. When I was trying to figure out what I wanted to do, I knew I loved sports but also wanted to help people. Having a servant heart, whether through mission trips or community volunteering, is important to me – any way I can make a difference. Putting others first is a real factor in trying to decide what I want to do in the future.
How do you like to spend your time? What are your hobbies?

A lot of opportunities have presented themselves because of conversations or connections made through golf. I wouldn't be at UMHB if I didn't play golf, and I wouldn't be at HighGround if I wasn't at UMHB. Doors have opened because of golf, and I'm grateful for that. I love sports in general.
I also love piano. I've played for 10-15 years. When I see a piano, I like to sit down and pass time by messing around. And I like hanging out with friends - going out and meeting people.
What does the future hold for you?
I'm graduating in December, so I'm excited about closing this chapter of my life and hopefully opening a new one with a career in business development, finance or sports. I'd like a career that lets me use my people skills and what I've learned here during my time with HighGround. I'm excited to take the skills I learned here and apply them at UMHB and my future career.