Jeff Smith Receives Distinguished Alumni Award
March 10, 2022 - As an independent nonprofit organization since 1859, Baylor Line Foundation has a rich history of informing, inspiring, and empowering Baylor University's students and graduates. Each year at their Hall of Fame Awards Ceremony, the Foundation recognizes the accomplishments of Baylor alumni who serve and lead across a variety of disciplines. At this year's ceremony, HighGround President and CEO Jeff Smith received the Distinguished Alumni Award, which honors professional achievement and outstanding service.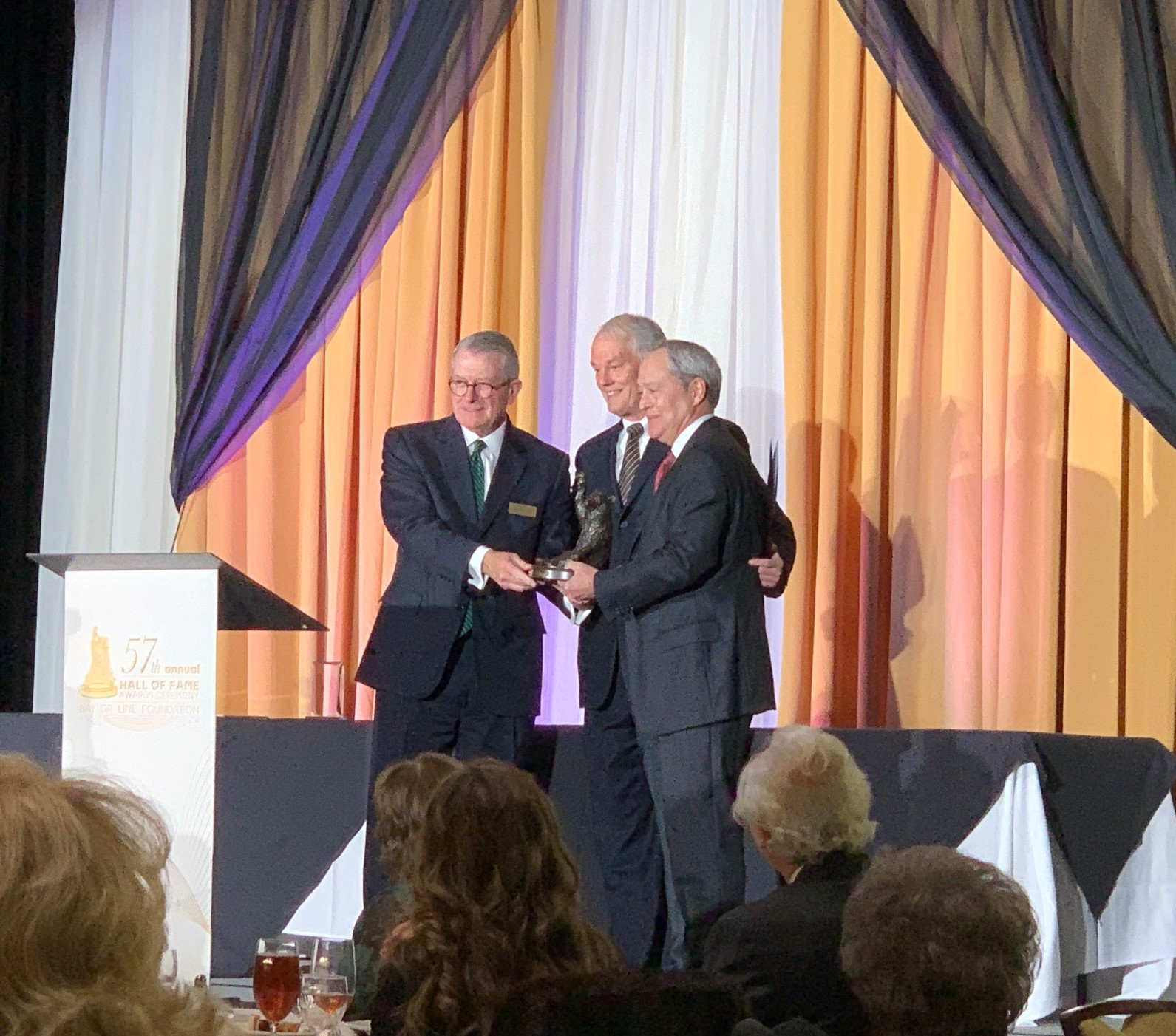 Jeff was joined at the ceremony by his family, friends, and members of the HighGround team. He was introduced by Dr. Gary Cook, chancellor and former president of Dallas Baptist University. "I first met [Jeff] 40 years ago when I was on administrative staff at Baylor…He was such a good leader on our campus. We all admired him greatly…We always look to Jeff, knowing he's going to do everything the ethical way - the right way - but also as a servant," Cook said.
Jeff joined HighGround Advisors (formerly Baptist Foundation of Texas) in 1990 and was named President and CEO in 2013. Over the course of his tenure here, he has served on the Trust Division staff as Trust Attorney, Vice President and Trust Counsel, and Vice President and General Counsel. As president, Jeff honors HighGround's rich history while driving the organization forward, seeking to advance our mission to protect, strengthen, and grow the assets that fund the important work of nonprofit organizations.
Jeff serves on the boards of Texas Scottish Rite Hospital for Children, Dallas Scottish Rite Library and Museum, Inc., Faith Commons, and HighGround Trust Company. He is a 32° KCCH Scottish Rite Mason and holds BA and JD degrees from Baylor University.
Jeff was born in Georgia and lived there until moving to Texas with his family in 1974. He grew up in Plano and graduated from Plano Senior High School before starting his undergraduate studies at Baylor. He was a member of the Baylor Chamber of Commerce, serving as president his senior year. In his senior year, he was also chosen to serve in New Guard, an organization that worked with the trustees and regents of the University.
Before entering law school, Jeff worked two years in the Baylor Development Office, where he coordinated a program to recognize and thank Baylor University donors. Upon completion of law school, he was an Assistant District Attorney in Collin County, Texas before being recruited to HighGround by Terry L. Simmons, Baylor alumnus and ardent legal defender of nonprofit organizations.
In his 32 years at HighGround, Jeff has utilized his legal education and expertise to help people make charitable gifts to Baptist organizations and institutions, building long-term and trusted relationships with development staffs and donors. He is grateful to have spent his career championing and supporting the life-transforming work of nonprofit organizations.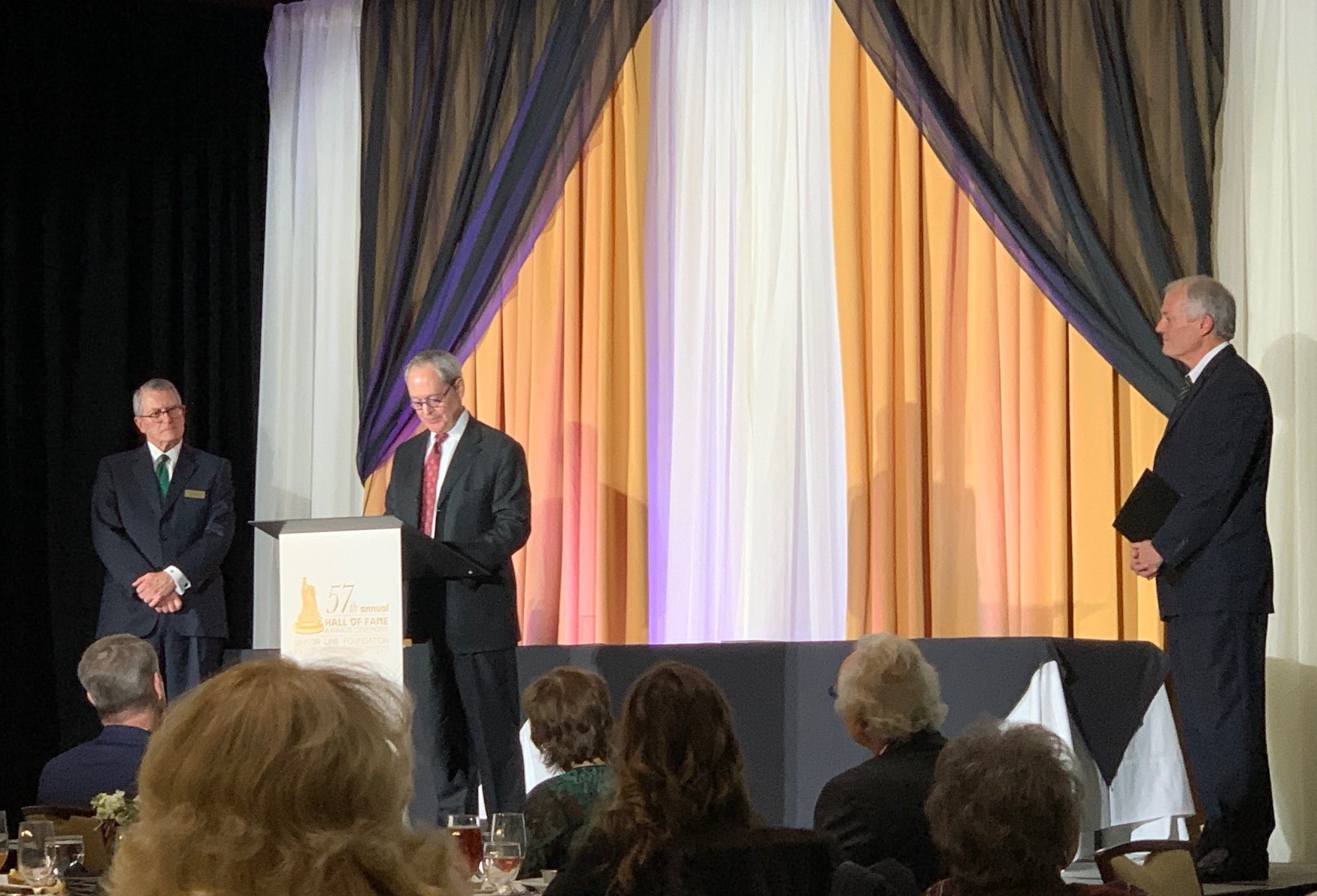 While accepting the Distinguished Alumni Award, Jeff reflected, "As honored by this recognition as I am, it is really only possible by the countless individuals who have provided me opportunities and encouragement along the way…We all get to where we are because of the countless acts of support, mentorship and love that so many pour into our lives."
The HighGround team is proud of our president and pleased to celebrate his years of devoted service to the nonprofit and Baptist communities.