Private Credit: Approaches to Investing
March 3, 2023 - Private credit has become an institutionalized and deeply capitalized asset class over the past ten years. But what exactly IS private credit? HighGround Director of Private Markets Philip Godfrey shares his expertise about the asset class and closes our series with HighGround's approach to investing in private credit.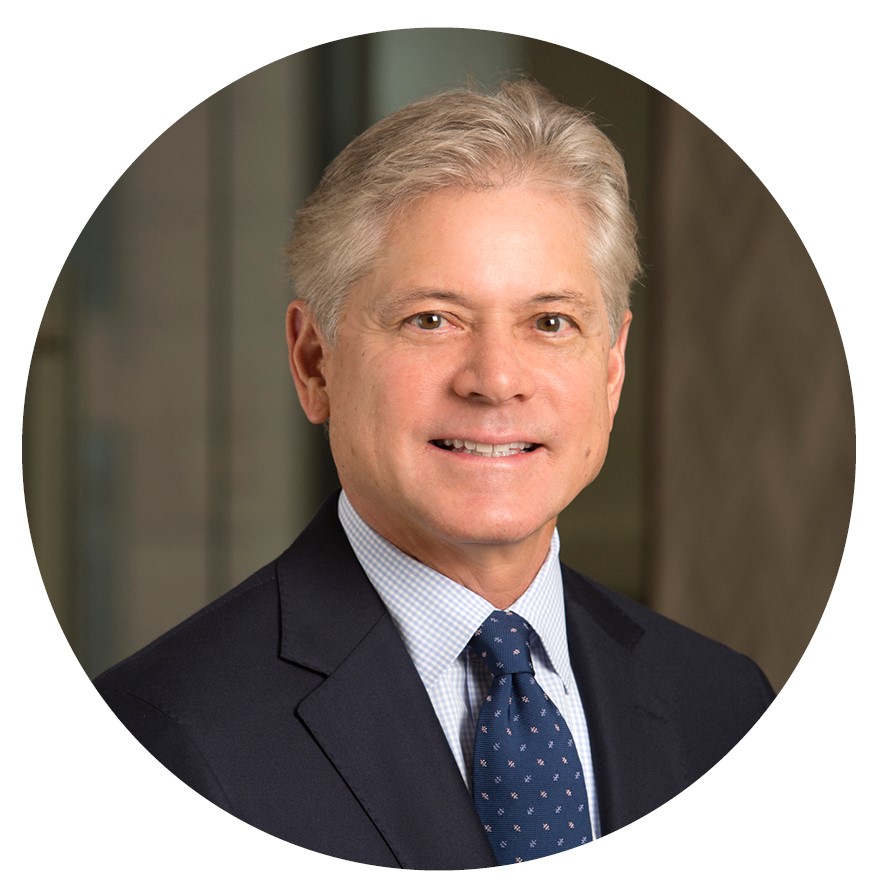 The private credit market is a vast opportunity set of core and specialty strategies, from senior-secured corporate direct lending to subordinated mezzanine debt, distressed corporate debt, opportunistic structured credit, and a variety of specialty finance and real asset strategies. The U.S. corporate direct lending market is by far the dominant category for investment, accounting for over 70% of capital committed to private debt funds, and comprises the core of any diversified private credit portfolio due to its reliable income and capital preservation attributes.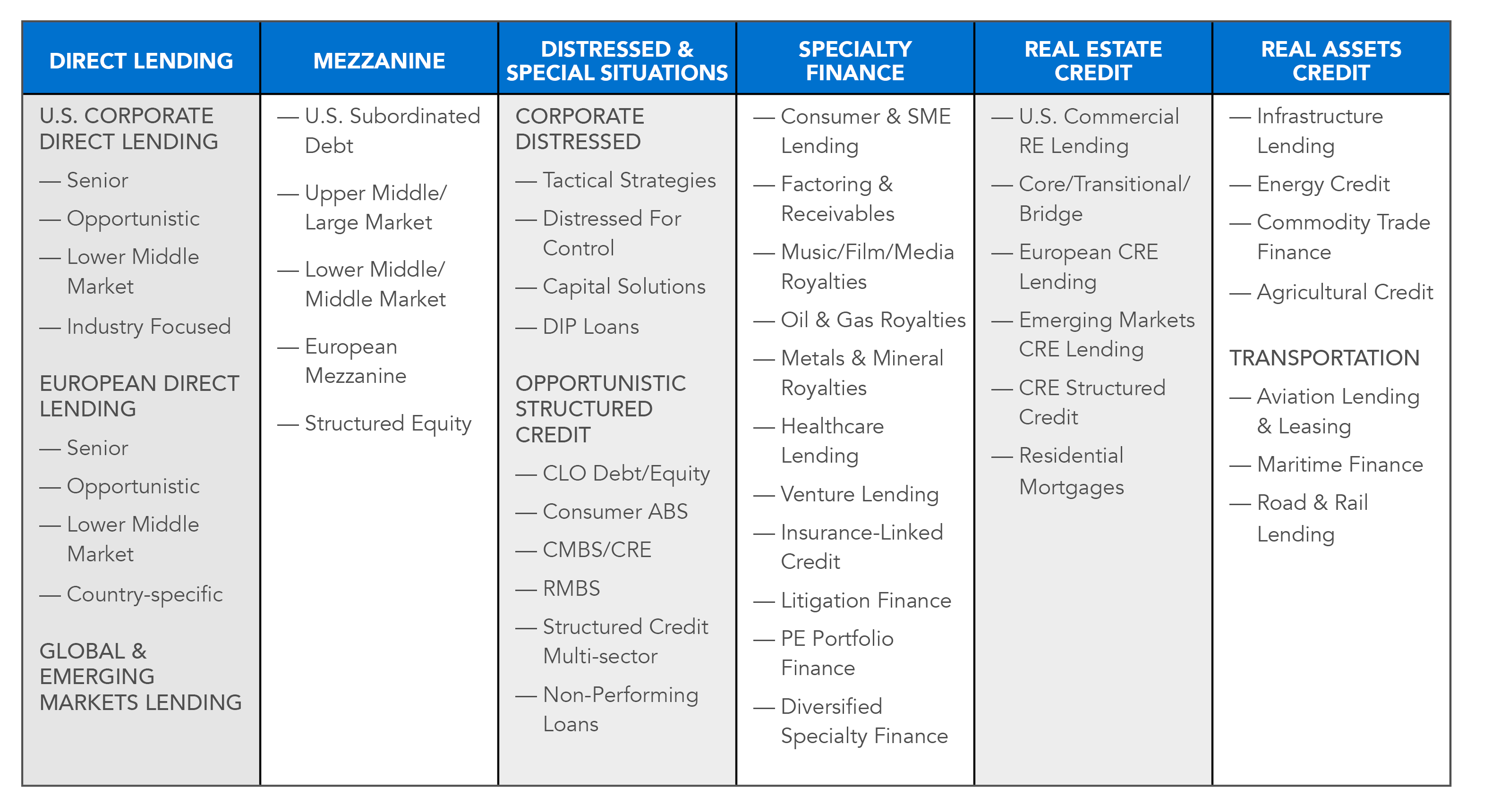 Similar to other asset classes, investment selection and portfolio construction are critical to success in private debt investing. With appropriate structures, investments in strong corporate credits operating in defensive sectors (software, healthcare and essential business and financial services) can result in attractive returns with low volatility. Historically this has been the case, and direct loans to middle market companies have produced stable current income while maintaining consistently low default rates through market cycles. With the lowest volatility of any private asset class, private credit has been a better source of risk-adjusted returns than publicly traded debt or equities.
The Direct Lending Market Has Historically Delivered Stronger Risk-adjusted Returns with Lower Volatility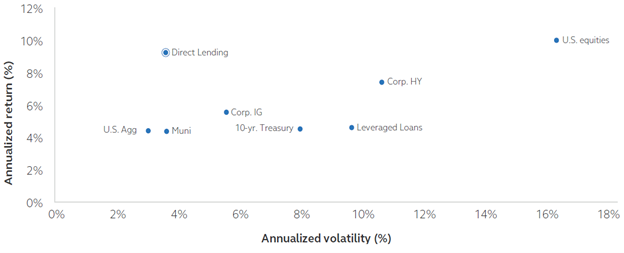 Source: Cliffwater, LLC 10-year asset returns and risk values through 2Q 2022
HighGround's Approach
HighGround utilizes a core and satellite approach to building its private credit portfolio, focusing the majority of its capital commitments to the direct lending sector (core) and seeking enhanced return potential from investments in more tactical, specialist credit strategies (satellite). Portfolio diversification can be attained by intentionally funding managers that emphasize particular origination channels (sponsored or non-sponsored), market size segments (lower middle market or large corporate market) and industry sectors (following growth and consolidation trends). By partnering with managers that invest through the capital structure (senior, mezzanine, structured equity, etc.), HighGround can attain further diversification of credit quality, investment holding periods and total return profiles.
If you have any questions about private credit or how HighGround's investment funds can grow your assets for good, call our investment experts today at 214.978.3300.
Other posts in this series:
Private Credit: Definitions
Private Credit: The Evolution of an Asset Class
Private Credit: Key Investment Characteristics